Nestled in Christchurch, New Zealand, Willowbank Wildlife Reserve is a must-visit destination for wildlife enthusiasts and travellers alike. Established in 1974 by the Willis family, this unique reserve has captured the hearts of visitors by showcasing an array of native and exotic animals, while promoting conservation and cultural awareness.
This article will delve into the history, goals, and distinct sections of the Willowbank Wildlife Reserve, as well as the practical details for those planning a visit.
History and Goals
The founders of Willowbank Wildlife Reserve, the Willis family, had a vision to create a sanctuary that celebrated New Zealand's native wildlife and cultural heritage. They aimed to provide a space where visitors could interact with and appreciate these species in an up-close and personal manner. The reserve is a testament to their dedication and passion for conservation and education, and it has grown over the years to encompass three primary sections, each with its unique focus and appeal.
The Farmyard Section
The Farmyard section of Willowbank Wildlife Reserve takes visitors on a journey through the history of New Zealand's agricultural practices. This area showcases a variety of farm animals, including sheep, donkeys, rabbits, and birds, and allows guests to engage with these friendly creatures. By offering hands-on experiences, the Farmyard section highlights the importance of farming in New Zealand's past and present.
The New Zealand Section
The New Zealand section is dedicated to the country's native flora and fauna, including the iconic kiwi bird, kea, and takahe, as well as reptiles and possums. This area provides a glimpse into the rich biodiversity of New Zealand and emphasizes the significance of conservation efforts. Visitors can learn about the various species that call the country home and gain a deeper understanding of their roles in the ecosystem.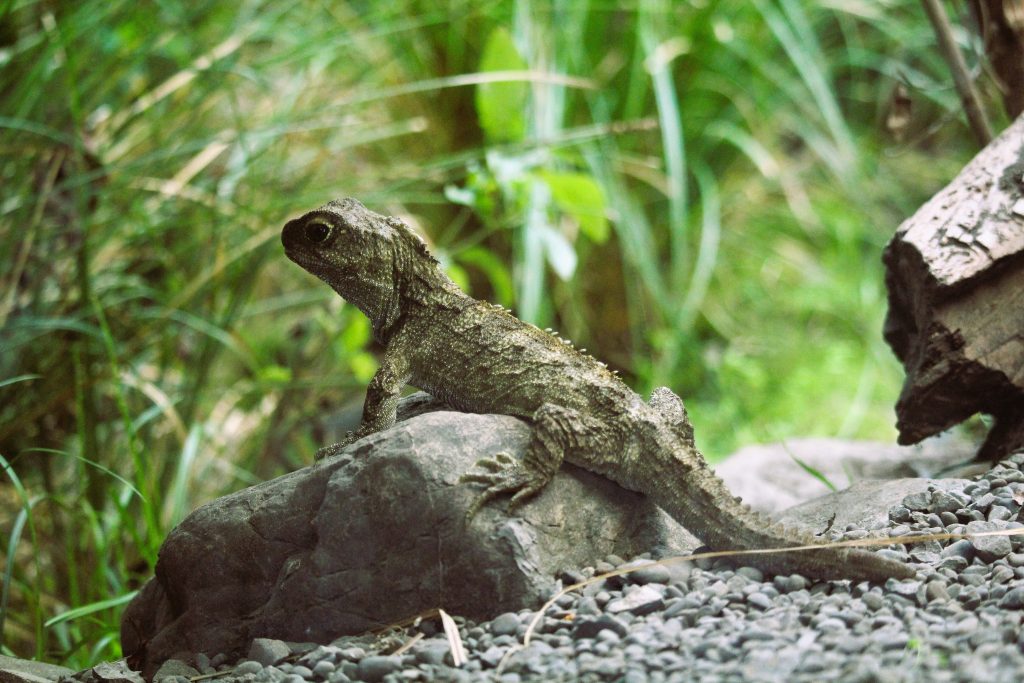 The Zoo/Exotics Section
The Zoo, or Exotics, section is home to a fascinating collection of animals from across the globe, such as lemurs, capybaras, and wallabies. This section allows guests to discover the wonders of the animal kingdom and as in the other sections – the emphasis on the importance of conservation and letting animals live in natural habitats. The Willowbank Wildlife Reserve takes pride in its role in international breeding programs and endeavours to support the survival of endangered species worldwide.
Conservation Efforts
Willowbank Wildlife Reserve's commitment to conservation is evident in its ongoing efforts to protect and rehabilitate native species. The reserve is actively involved in breeding and recovery programs for endangered animals, such as the kiwi bird and takahe. Additionally, Willowbank supports environmental initiatives aimed at preserving and restoring New Zealand's unique habitats for future generations to appreciate and are supporters of the nationwide strategy to make New Zealand predator free by 2050. An initiative that has been set in place to safeguard native species and protect them from extinction.
The main goal of Predator Free 2050 is to create a country where the native animals thrive alongside us where introduced predators such as rats, stoats and possums are eradicated as they damage lands, and kill approximately 25 million native birds every year. The initiative believes that there are achievable solutions to the problems if governmental investments can be made to promote the innovation of new technology and tools, protected species over larger areas and the collaboration with private landowners.
Tourism and Local Culture
Willowbank Wildlife Reserve plays an essential role in promoting tourism and local culture in Christchurch. Visitors can enjoy a traditional Māori cultural performance or participate in a guided tour to learn more about New Zealand's indigenous people and their customs. The reserve also offers a variety of educational programs and events for all ages, fostering an appreciation for the nation's natural and cultural heritage.
Practical Information
To fully experience the wonders of Willowbank Wildlife Reserve, travellers should set aside at least half a day for their visit. Admission fees vary depending on age, with discounts available for families and groups. The reserve is open daily, with extended hours during the summer months. For more information on admission fees and opening hours, visit the Willowbank Wildlife Reserve website.
While exploring the reserve, it's essential to have a meal plan in place, especially for backpackers and tourists on the go. To discover local food options and plan your meals, visit Smart Food Planning for Backpackers and Tourists.
In conclusion, Willowbank Wildlife Reserve is a must-visit destination for anyone interested in experiencing New Zealand's unique wildlife and rich cultural heritage. With its diverse range of animals, engaging exhibits, and commitment to conservation, the reserve offers an unforgettable experience for visitors of all ages. Whether you're a first-time traveler to New Zealand or a seasoned explorer, Willowbank Wildlife Reserve is an exceptional destination that showcases the best of the country's natural wonders and cultural treasures.